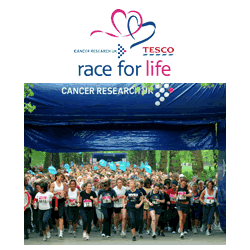 My better half, the lovely Sarah, is taking part in this years Race For Life in aid of Cancer Research UK. She's aiming to hit £150 and is on £97 already, so if you can spare a few quid, read more about it and sponsor her online.
Sarah sends big hugs to anyone who sponsors.
You know it makes sense. Click it! Click it now!