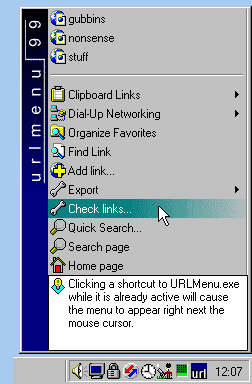 URLMenu was a tray icon application for Windows 95/98/NT which allow easy access to a large collection of browser bookmarks.
Popular from around 1997 to 2000, it filled a gap in browser functionality and made bookmarks easier to manage, particularly if you used multiple browsers.
It is now something of a relic of a bygone age, and no longer distributed!