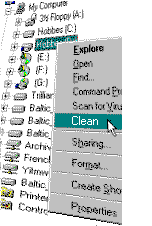 CleanEx is a handy shell extension for cleaning junk files from folder hierarchies – particularly useful for programmers wanting to clear out compiler intermediates.
Great for any situation where you often need to clear out a folder, but don't want to be hunting around for a cleanup app. If you can see the folder, you can clean it instantly……
CleanEx was originally developed for Windows NT4.0 and Windows 95, but the longevity of the Win32 API has meant there's still life in the old dog yet!
How does it work?
This rolling demo shows just how easy it is to use. CleanEx adds an entry to the right-click menu for drives and folders. Simply right cick a folder and select 'Clean' and up pops the CleanEx dialog….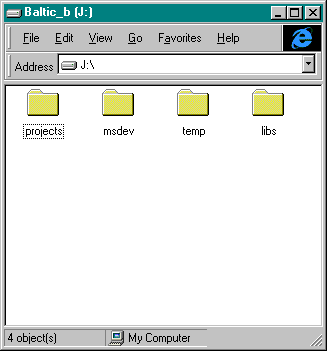 Customisation
CleanEx comes ready configured with a number of file groups that programmers often need to clean up. These groups can be customised and new groups created – simply click the '>>>' button…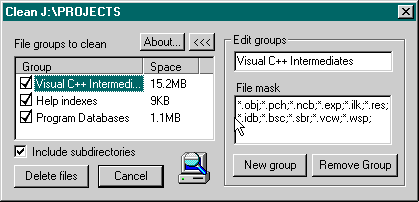 Download CleanEx
CleanEx comes with a full installer and uninstaller. Simply download cleanex.zip and run the setup.exe contained within it (if you use WinZip, simply hit the Install' button!).
cleanex.zip – 181kb (Win95, NT4.0, W2K, XP and beyond!)