Many people enjoyed the 3rd birthday mosaic image I made for Geograph, so I'm now offering to make custom mosaics for anyone who wants one. All I ask in return is that you make a donation of whatever you can afford to Oxfam – see my fundraising page for details.
Here's my first effort, an A2 sized poster based on this Geograph image by Michael Ely. Click for zoomable fun!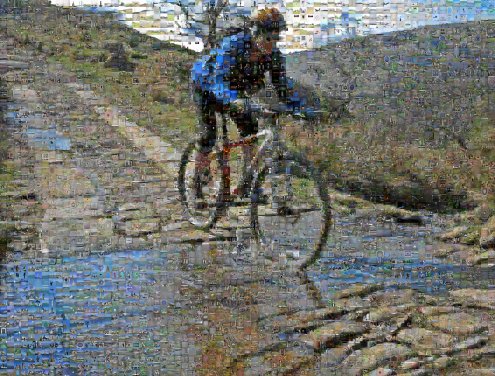 Thankyou so much to Michael for helping me towards my fundraising target of £1500.
The images are made from tiles drawn from Geograph images – thanks to the thousands of photographers who made that possible.
Get in touch if you'd like one too!