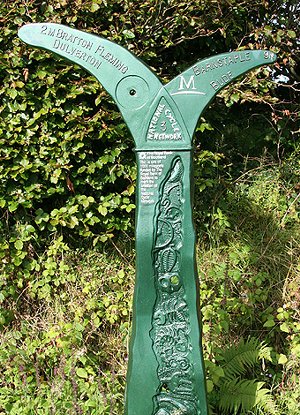 Yesterday Geograph got its 500,000th photo – the archive now contains over half a million, freely reusable, geographical and geolocated images!
Rather serendipitously, the image that tipped the balance was of a milepost marker, taken by Martin Bodman.
Remember, all the photos are licenced with a Creative Commons by-sa-2.0 licence, making an astonishly useful resource which we hope will become a lasting archive.
Here's to the next milestone – one million images! We should hit that sometime before December 2008…